Unwrella 3 in 60 seconds
This is a 60 second presentation of the Unwrella plug-in for Autodesk 3ds Max and Maya.
Unwrella 3 – Quick start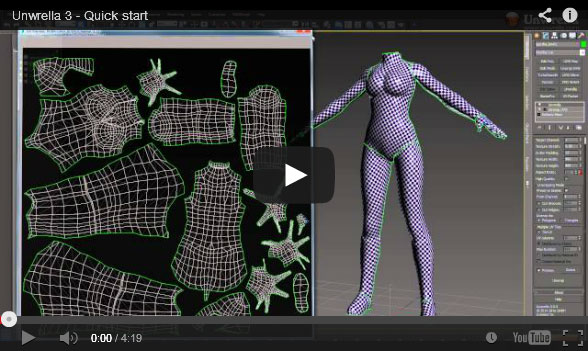 Unwrella 3 Quickstart training material, covering the new and updated features, as well as explaining some workflows.
Unwrella 3 Functionality
Unwrella functionality overview. This video tutorial focuses on automatic UV Packing and UV-Tiles generation.
Unwrella 2 Maya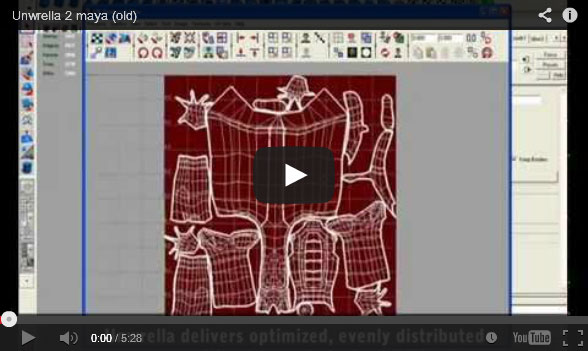 Unwrella 2 video tutorial for Autodesk Maya.
Unwrella 2 optimal unwrapping
Unwrella 2 video training material for fast and optimal texture baking creation.
Unwrella 2 step-by-step tutorial
Unwrella 2 in-depth tutorial for better understanding of the unwrapping workflow.
---

Download the comprehensive Step-by-Step PDF Tutorial:

---